We're happy to announce a new feature in Rover IDX 2.1.0 - a slideshow that has next / prev navigators and also two options to navigate to specific slides.
This slideshow is mobile friendly, lazy-load enabled so it's very fast, and has swipe actions for usability on your phone.
You can select the slideshow and it's options in the Rover IDX plugin >> Styling >> Property Page: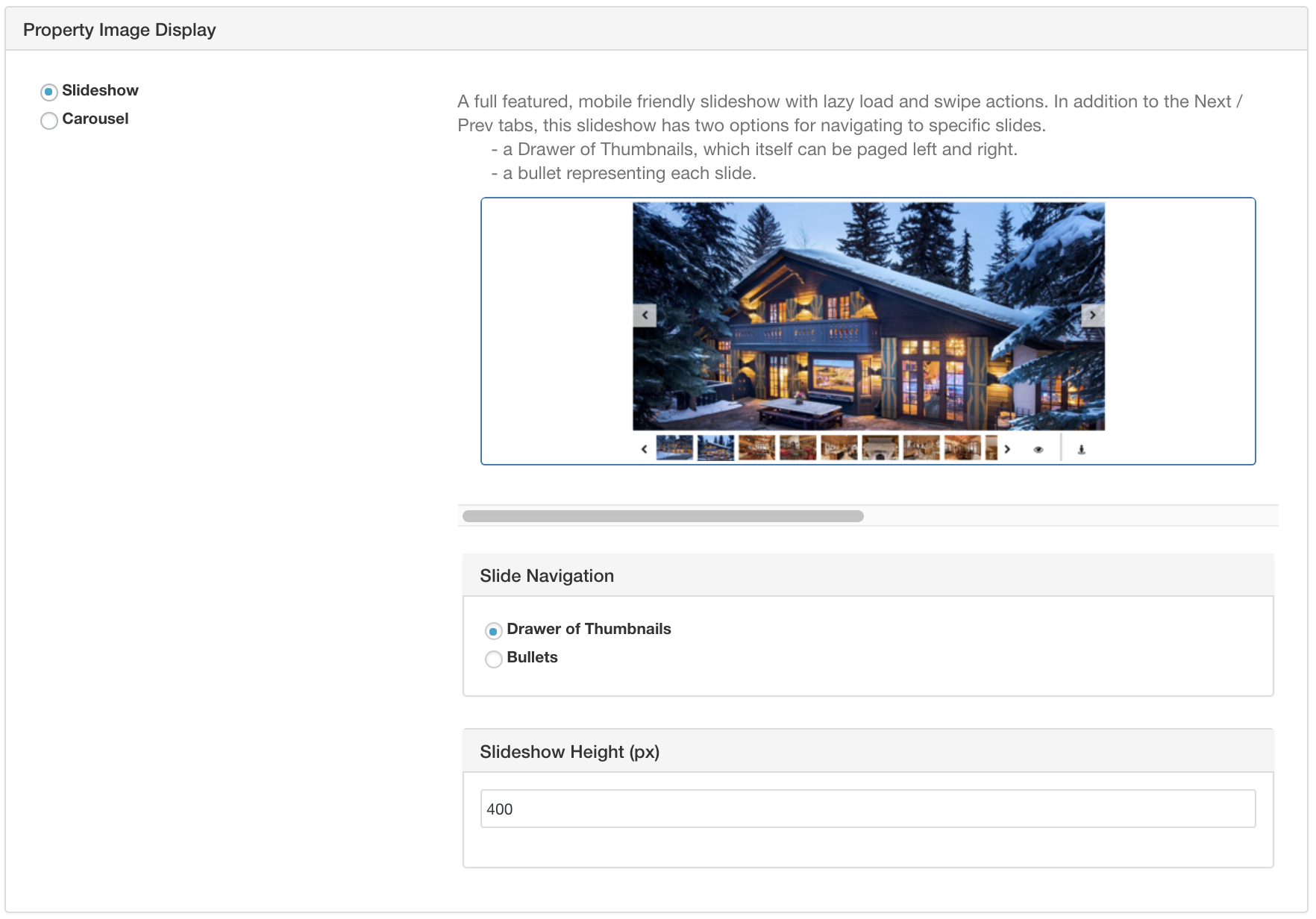 There are two Slide Navigation options:
Drawer of Thumbnails: a horizontal group of thumbnails, each representing one slide. This drawer itself can be paged left and right, and also has buttons for Google Streetview and, if available, the property virtual tour.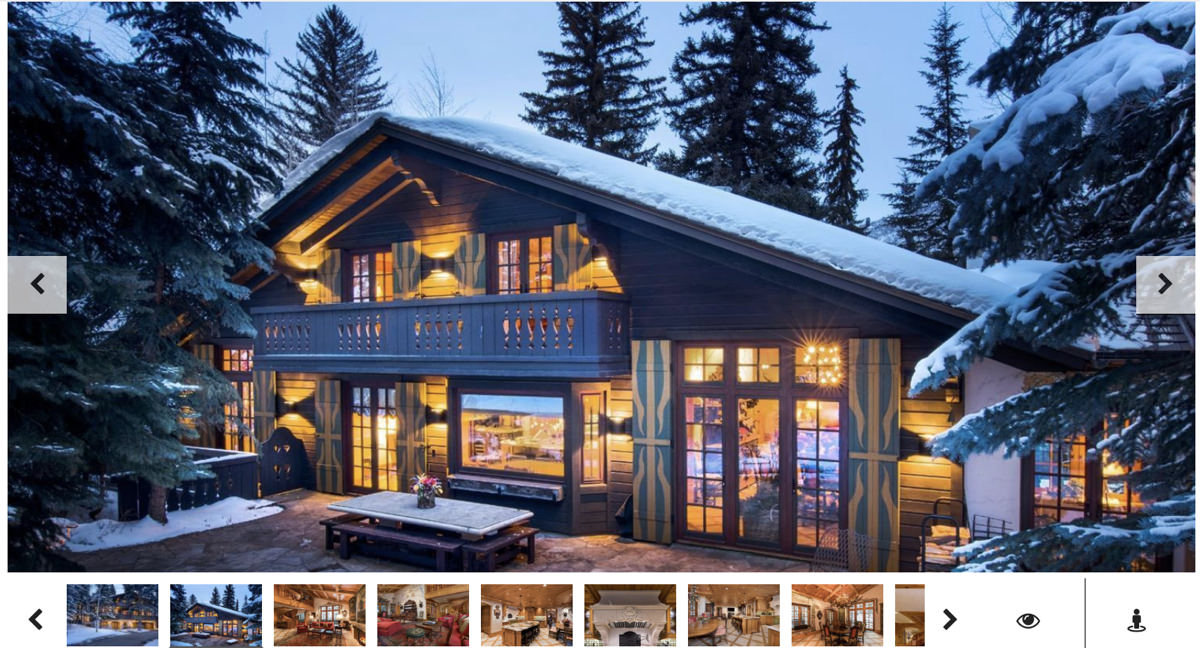 Bullets: A simplified interface of numbered bullets, each representing one slide.