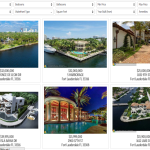 Create a robust and easy to use real estate website with these powerful Rover IDX features.
Standard Features:
All Rover IDX sites come standard with roverSEARCH, roverMAP, roverSEO, roverSOCIAL, and roverMOBILE.
Optional Features:
roverRENTALS and roverREPORTS are optional.
Each feature can be used as-is because the default settings are the most commonly used, or you can configure them to match your expectations.